Pastor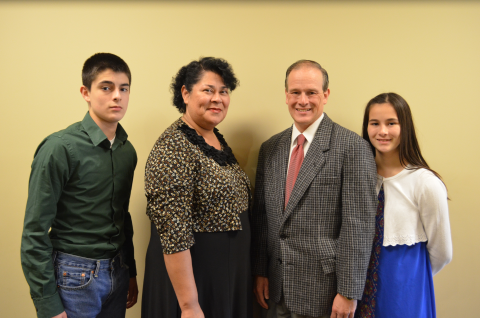 Pastor Justin Childers
jchilders@gccsda.com

      Pastor Childers was born and raised in Spokane, Washington.  Although he felt a calling to the ministry at an early age, he pursued  employment in various industries before becoming a minister.  After graduating with an AA degree in Television Production in 1990, he worked in the television industry for five years before going back to school and earning his B.A. in history at Whitworth College in Spokane. In 2001 he began his seminary classes at Andrews University and graduated with an M.Div. in 2005. 

      Pastor Childers worked for the Indiana Conference for 8 years, pastoring the Paoli, Tell City, and Huntingburg churches.  He then served as the pastor of the Jellico/La Follette district in the Georgia-Cumberland Conference from 2013-2016.  He currently is pastor of the Battlefield Community and Rock Spring churches.  Pastor Childers has a heart for evangelism and wants to lead our church in reaching out and showing Jesus' love to our community.

Pastor Childers is married to Sonia and they have two children, Justin Jr. and Bridget.
 
Student Pastors
Church Staff

Debbie Griffith- Church Clerk
Kyle Kovach - Church Treasurer
Doug Dewey - Head Elder
Kyle Kovach - Head Deacon
Penny Davis - Head Deaconess